Welcome to Jefferson State Access Exchange
The Meeting Place for Ethernet
The Jefferson State Access Exchange (JSAX) is a neutral interconnect.
Serving Northern California and Southern Oregon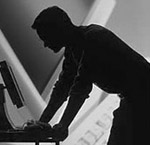 Why Internet Peer?
Metro Ethernet has joined the Internet as must-have technology. Ethernet provides faster, cheaper service, but must connect multiple service providers, partners, employees and geographically separated offices for maximum benefit.
JSAX interconnects and peers Ethernet/IP networks to improve regional access and improve Northern California's economy.
If your organization is one of the survivors of the economic downturn over the past three years, you have probably learned how to do more with fewer resources, pushing both the limits of your people and your existing technology infrastructure. Today, many businesses are finding a competitive advantage by exploiting technological advancements in using applications over local metro Ethernet. Imagine being able to communicate with your customers 100 times faster than you can today. Imagine a high-speed, flexible communications network that is extremely reliable and secure, and available at a lower total cost of ownership than your current network.
Imagine a network that grows easily and quickly – without having to install new software and computers – as your business grows. Imagination is now reality with local metro Ethernet – simply the most compelling data networking solution to come along in years.
How to get involved?
Without your support this technology will take many more years to come to our region while larger communities become more competitive, productive and affluent. We must educate our government officials, encourage local business and citizen groups to work together to promote the local metro Ethernet networks. Join us in the "Keep Local Traffic Local Initiative". This website lists the people and organizations that are promoting the local Metro Ethernet and how they are making a difference. Join the community of people that are helping build a smarter life for our region.
Advantages of a local Internet peering exchange
By keeping local internet traffic local, it reduces upstream Internet costs Less expensive connections to multiple facilities/networks Low latency connections allow for great voice & videoconferencing communication Peered traffic between local locations rides free from your internet connection More choices - Buy connections and services from a variety of vendors Redundant circuits, more upstream providers makes your network more reliable Off-site centralized backup/restore and data vaulting The option to use cheaper, lower power computers and software Allows for easier use of your data remotely Applications and/or Operations Failover for less downtime Creates and maintains local jobs